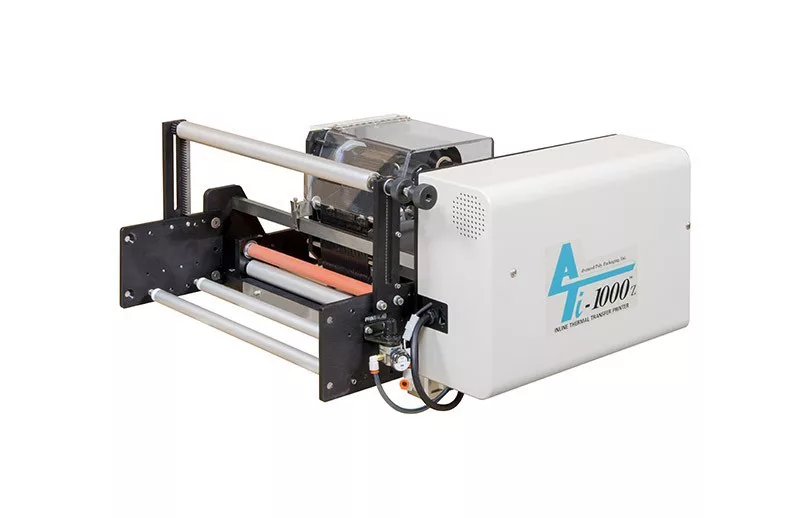 Fully automatic inline printing for packaging printing machine
We offer a wide variety of printing solutions. This allows you to print paper labels or enable simple and direct bag printing using the inline printing process. This enables you to print on flexible packaging, (tubular) bags, doypacks, foils and bags during / before or after filling. A Pouch printing machine is great for your daily business. A Bagging machine with printer will make your life easier.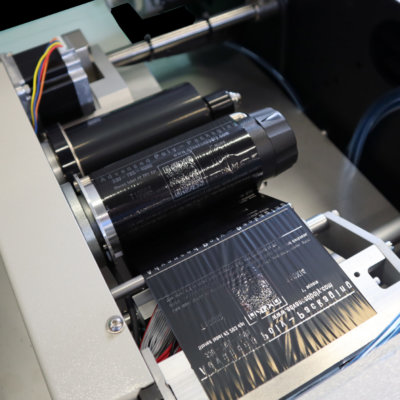 The T-1000 Bagmatic system with integrated "Next Bag Out" method for continuous bag printing. This patent-protected function prints the bags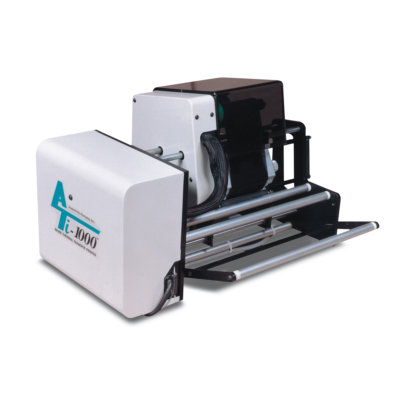 The Ti-1000 printer is a thermal printer that works inline with the T-1000 industrial machine. If the print changes, the next bag already has the new content or the new design. No throwing away unnecessary paper labels or bags with old printing. The latest printhead technology is here! Fast, high quality printing is now possible with the Ti-1000 inline printer. Design and print your own bar codes, graphics or logos directly on the bag surface.
Pouch printing machine: Printing bags, doypacks and tubular bags has never been so easy

Bagmatic recommends using Zebra printers because they are integrated in all of our machines.
About Zebra:
With Zebra, leading companies in the retail, healthcare, transportation and logistics, manufacturing, and other industries can achieve a performance advantage that translates into enthusiastic customers, good patient outcomes, and superior business results.
As a pioneer on the edge of the company, our products, software, services, analysis and solutions are used to intelligently connect your employees, assets and data. With our decades of experience in the industry, we plan for users and workplaces at the forefront and give you the best possible instructions to optimize ongoing operations and make business-critical decisions.
With over 10,000 partners in 100 countries, we strive to provide industry-specific solutions with which our customers can expand their lead.
Bagmatic recommends using – Labelview barcode label software that you can rely on. This is very easy to use with Zebra printers.
About Teklynx
Robust creation and integration of barcode labels
Simple database connections
User-friendly interface and practical wizards
Over 100 barcode symbologies
Reduce the time it takes to design label + I42: AE42 and increase productivity with the user-friendly interface of LABELVIEW, helpful wizards and simplified database connections. With optimized data entry, you can design labels and print them in a much shorter time.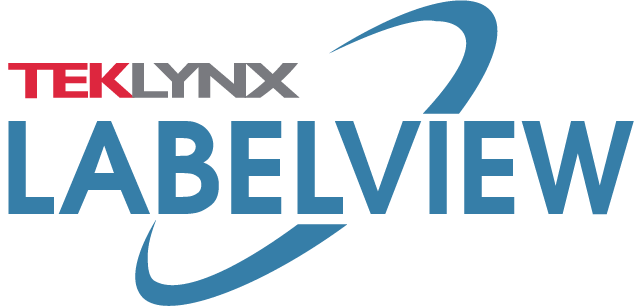 Bagging machine with printer | pouch packaging printing machines
Useful pouch packaging machines for bagging with a printer included will make your life easier. With those machines you can handle your daily business process and prepare all your products for your next orders. If you are interested in the plastic pouch printing machine price then you can contact us and we will explain you everything you need to know. Printing and packaging machine.
The advantages of a packaging printing machine from BagMatic
Packaging is one of the most crucial aspects of product marketing and preservation. To ensure high-quality packaging, businesses need to invest in the latest packaging printing machine technology, such as BagMatic's top-of-the-line packaging printer machine. With this advanced machinery, companies can enjoy a wide range of benefits, such as faster production times, better print quality, and increased accuracy. Whether you're a small business or a large corporation, a packaging printing machine from BagMatic can help you streamline your production process and take your packaging game to the next level. So why wait? Invest in a packaging printer machine today and reap the benefits of increased efficiency and superior printing technology.
BagMatic is a leading supplier of high-quality printing and packaging machines
At BagMatic, we're passionate about providing our customers with the best packaging printing machines on the market. Our state-of-the-art packaging printer machines are designed to ensure maximum efficiency and reliability, producing high-quality results every time. With years of experience in the industry, we understand the importance of having printing and packaging machines that are both durable and easy to operate. That's why we've made it our mission to develop machines that truly meet the needs of our customers. From food and beverage to pharmaceuticals and cosmetics, our printing and packaging machines can handle a wide range of applications. Let us help you take your business to the next level with our innovative solutions.
Save costs sustainably with a packaging printing machine
In today's economy, we're all looking for ways to save money without sacrificing quality. That's where a packaging printing machine comes in. Not only does it produce high-quality packaging materials, but it also saves on costs in the long run. Traditional packaging methods can be costly and time-consuming, but with a packaging printer machine, businesses can streamline their processes and reduce waste. Additionally, sustainable packaging is becoming increasingly important as consumers become more concerned with the environmental impact of their purchases. By investing in a packaging printing machine from BagMatic, businesses can save costs sustainably while also demonstrating their commitment to eco-friendliness.
Customized packaging printing machine solutions
Our packaging printing machines are designed to meet your unique packaging needs. With our state-of-the-art technology, you can easily customize your packaging with stunning graphics and vibrant colors that will make your product stand out on the shelves. Our packaging printer machines are designed for maximum efficiency, allowing you to produce large quantities of customized packaging quickly and easily. Say goodbye to plain old cardboard boxes and hello to packaging that truly reflects your brand. Experience the difference with our innovative packaging printing machine solutions.
Staying technologically up to date with a printing and packaging machine
With the world of technology constantly evolving, it's important to stay up to date with your packaging printing machine. Having a state-of-the-art packaging printer machine can make all the difference in your business. Not only can it increase your productivity and efficiency, but it can also improve the quality of your packaging materials. Imagine being able to produce vibrant and visually appealing packaging for your products with ease. By investing in regular updates and maintenance for your printing and packaging machine, you can stay ahead of the curve and ensure your business stays competitive. So, don't fall behind – stay on top of the latest advancements in packaging printing technology and keep your business thriving. Get in touch with us without obligation!