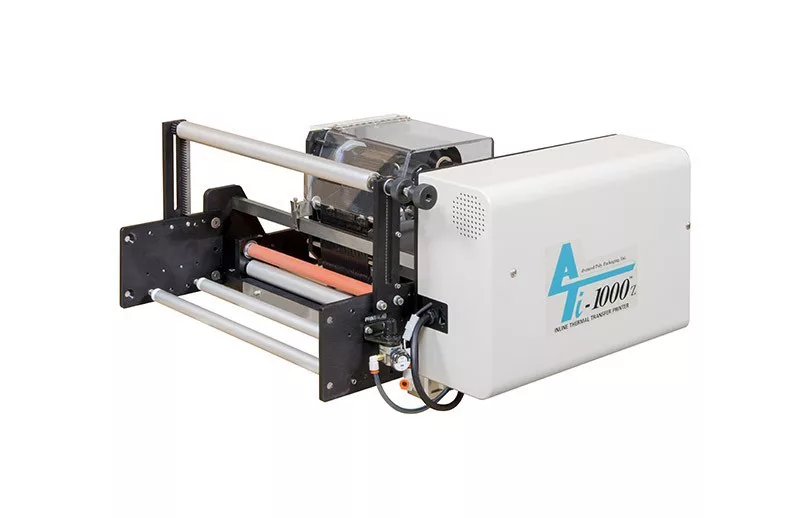 Fully automatic inline printing for packaging printing machine
We offer a wide variety of printing solutions. This allows you to print paper labels or enable simple and direct bag printing using the inline printing process. This enables you to print on flexible packaging, (tubular) bags, doypacks, foils and bags during / before or after filling. A Pouch printing machine is great for your daily business. A Bagging machine with printer will make your life easier.
The T-1000 Bagmatic system with integrated "Next Bag Out" method for continuous bag printing. This patent-protected function prints the bags
The Ti-1000 printer is a thermal printer that works inline with the T-1000 industrial machine. If the print changes, the next bag already has the new content or the new design. No throwing away unnecessary paper labels or bags with old printing. The latest printhead technology is here! Fast, high quality printing is now possible with the Ti-1000 inline printer. Design and print your own bar codes, graphics or logos directly on the bag surface.
Pouch printing machine: Printing bags, doypacks and tubular bags has never been so easy

Bagmatic recommends using Zebra printers because they are integrated in all of our machines.
About Zebra:
With Zebra, leading companies in the retail, healthcare, transportation and logistics, manufacturing, and other industries can achieve a performance advantage that translates into enthusiastic customers, good patient outcomes, and superior business results.
As a pioneer on the edge of the company, our products, software, services, analysis and solutions are used to intelligently connect your employees, assets and data. With our decades of experience in the industry, we plan for users and workplaces at the forefront and give you the best possible instructions to optimize ongoing operations and make business-critical decisions.
With over 10,000 partners in 100 countries, we strive to provide industry-specific solutions with which our customers can expand their lead.
Bagmatic recommends using – Labelview barcode label software that you can rely on. This is very easy to use with Zebra printers.
About Teklynx
Robust creation and integration of barcode labels
Simple database connections
User-friendly interface and practical wizards
Over 100 barcode symbologies
Reduce the time it takes to design label + I42: AE42 and increase productivity with the user-friendly interface of LABELVIEW, helpful wizards and simplified database connections. With optimized data entry, you can design labels and print them in a much shorter time.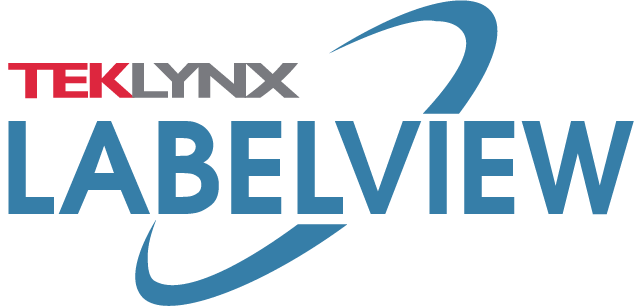 Bagging machine with printer | pouch packaging printing machines
Useful pouch packaging machines for bagging with a printer included will make your life easier. With those machines you can handle your daily business process and prepare all your products for your next orders. If you are interested in the plastic pouch printing machine price then you can contact us and we will explain you everything you need to know. Printing and packaging machine.