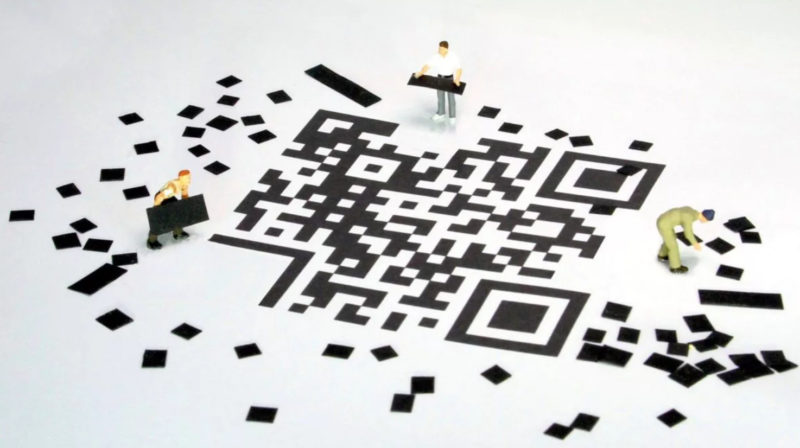 Codes generally help with sorting and with the overview of products and ranges in all industries.
Barcodes for Bag packaging are the classics on end products and are constantly evolving. They contain information that can help enormously with storage and logistics.
QR codes, however, are an interface from the real "offline" world to a digital environment. For example, on a product packaging or on a poster, this code can lead directly to a corresponding landing page on the website via a smartphone camera.
QR and Barcodes for bag packaging. Why should you use and print codes?
QR codes are a proven and easy-to-understand technology that bridges the gap between the physical world (also known as meat space) and the digital world. You can encode any type of text information in a QR code, for example the address of your website, a Facebook page, a voucher, a contact. As soon as they have been published on paper or in other media (or even on the Internet), people can scan your QR code with a QR app. By scanning, they decrypt the information and the app then renders the website, the Facebook page, the voucher or the contact.
Here's a simple way to understand how barcodes work: Think of them as a tech-savvy way to transfer strings. So it is a kind of license plate that is linked to data files.
These strings can denote all types of information. Instead of manually writing and copying this information, it is encrypted in barcode languages (symbologies) so that it can be quickly transferred to the computer using a scanner. Each symbology follows an algorithm to standardize the coding and storage of these characters.
Speak another language: Barcode symbologies differ in properties such as capacity and linearity. This makes some of them beneficial for certain applications and industries. Barcode technology is constantly evolving. For example, the increase in 2D barcodes has recently proven popular because you can search for a wealth of data right from your smartphone. Learn more about how barcodes can serve you better.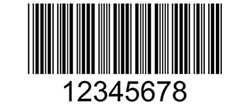 Code 39
This is one of the oldest barcodes in the world and a common symbology in electronics, healthcare and government. It is a linear, 1D-alphanumeric code with the possibility to include the entire 128-ASCII character set and to extend it to any length that is only limited by the size of the label. If space is an issue, Code 128 is the better choice.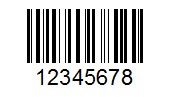 Code 128

This compact barcode is based on the ASCII-128 character set (0-9, a-z, a-z and some special characters) and is widely used in packaging and shipping applications worldwide. Code 128 has an automatic switchover setting that allows users to optimize it for barcode length.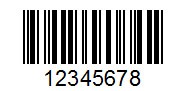 Code I 2 von 5
Code I 2 of 5 is a barcode that consists exclusively of numbers and is used to encrypt pairs of numbers. Two digits are paired to create a symbol. The number of digits used must be even for this format to work. Therefore, a zero is often added to the end of an odd set of numbers.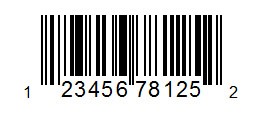 Universelle Produktcodes (UPC)

These barcodes were originally developed for grocery stores to enable quick receipt printing and inventory tracking. After saving a UPC number, a manufacturer receives a unique company number that can be combined with his individual product.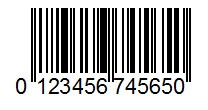 Internationale Artikelnummer (EAN)

These barcodes are considered the upper class of the UPC and are used especially by booksellers, libraries, universities and wholesalers for the traceability of books. These 13-digit codes are generated from the International Standard Book Numbers (ISBN) for each book recorded. Like UPCs, these are standardized for the unique identification of publishers.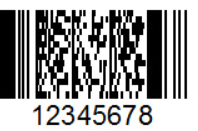 This stacked, linear 2D barcode can be found in many types of ID, e.g. B. in the driver's license. It is also the standard chosen by USPS and the Department of Homeland Security because it has advanced features such as: B. encoding links to more than one data file. However, it can be very large – four times the size of other 2D barcodes such as data matrix and QR codes.

Data Matrix

This has become one of the most common 2D barcodes. It is a square code and can encode large amounts of information in the smallest space. Because of this, it is very popular in electronics manufacturing and healthcare. 2D codes require sophisticated scanners like smartphones to basically take a picture and translate the whole picture at once. When companies need more barcode storage capacity, 2D barcodes take precedence over their 1D counterparts

QR-Codes (Quick Response)

QR codes, the latest barcode trend, are becoming increasingly popular as marketing tools for linking to web-based information. They are not as compact as Data Matrix and are often used for advertising materials and shop windows to refer to special promotions or details about a specific product.