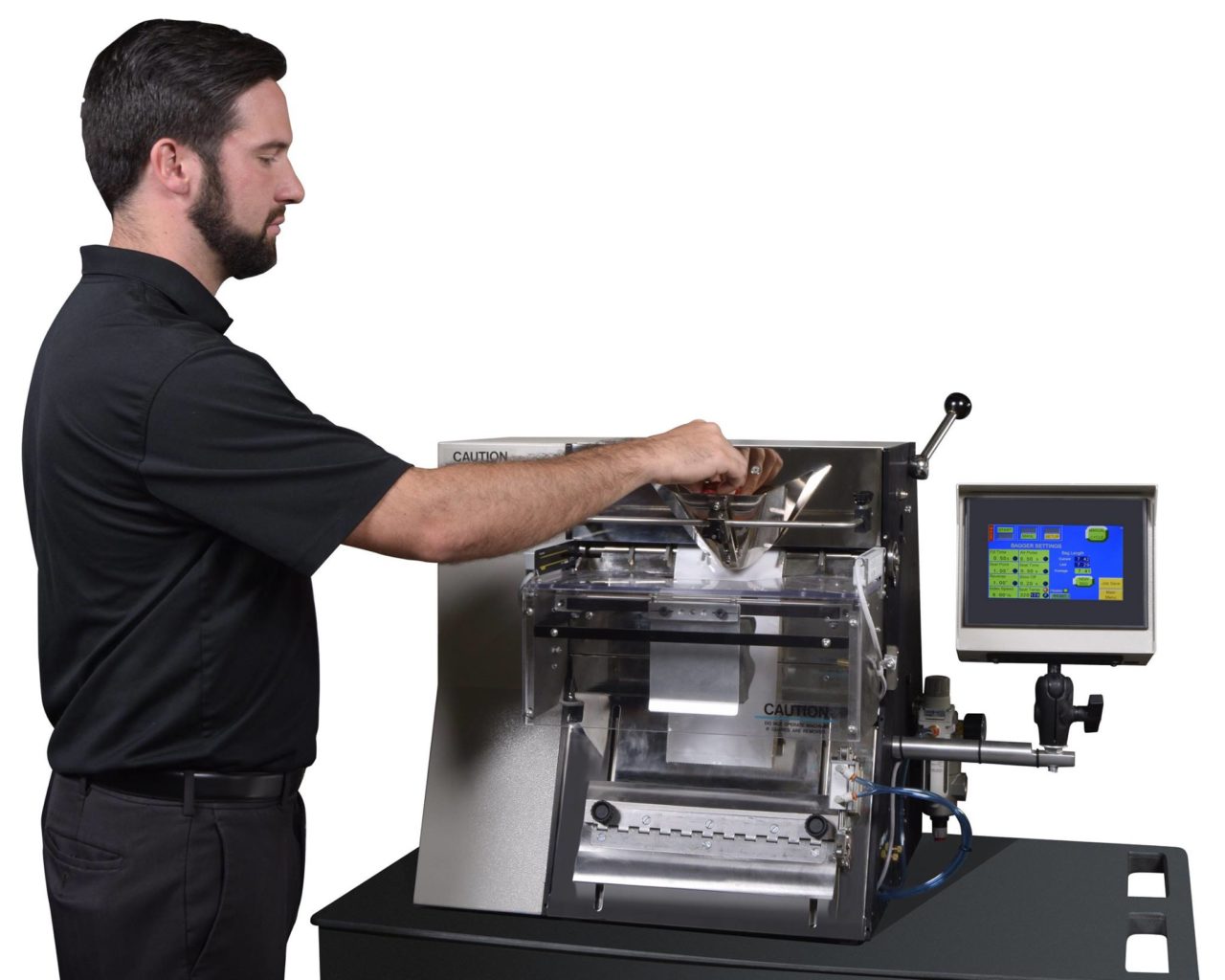 Bagmatic exclusively sells the products manufactured by Advanced Poly Packaging ™. We offer you a variety of packaging solutions – from the semi-automatic packaging machine to fully automated, multi-part packaging systems.
If your company has potential customers for whom our products could meet the requirements for foils for packaging bags, pre-opened bags-on-a-roll or semi and fully automatic bag machines, and if you also want to offer our products independently as a dealer, then there is the possibility that we can conclude a contract with you that would be beneficial for both you and us.
Bagmatic offers packaging optimization, with automatic bag packaging, individual bag design, automatic packaging of sets or individual parts – in bags with your logo and bar code.
Packaging machines are an economic factor because they can promote the durability and handling of each individual product. However, depending on the product, there are also challenges with the respective packaging, which have to be solved. As a packaging machine manufacturer, it is therefore very important that an individual solution is developed for every product, no matter how special.
A packaging machine ensures productivity, increases efficiency and lowers considerable costs. The packaging machines work automatically, whereby manual operation is not excluded. This technology enables up to 35 bags per minute, avoiding additional work by the printer – labels no longer have to be stuck on by hand.
Semi and fully automatic packaging machines with system suitable for all packaging variants
A multifunction device is an advantage so that production remains flexible. This means that our packaging machines in particular are designed so that they can also be used as foil packaging machines and of course also for cartons and bags.
Packaging machines pharmaceutical industry: There are strict rules for the packaging or filling of pharmaceutical products, which can be fulfilled by this machine. The packaging machine is suitable for tablets, powders and liquids.
Food packaging machines: Packaging systems and machines can also fill and pack food, food, frozen products or confectionery. These systems are suitable, for example, for granules, powder products and liquid substances.
Nonwovens: For processing packaging solutions for the paper hygiene sector. It is particularly about sanitary napkins, handkerchiefs or diapers.
This results in the right complete solution for every packaging. Our BagMatic portfolio includes fully automated and specialized systems, machines and packaging machines, for example for filling or packaging.
There is also the option of a cartoner, which can be integrated into an existing system. This makes it suitable for the logistics and packaging process for every customer. The design is extremely modular and can be expanded, for example, with a filling module or erection module.
Our packaging machines all have the following advantages:
Own quality and construction principles for a long life cycle
High quality standards in processing and material
Modular and adaptable construction principle
Innovative and advanced technologies
Easy modernization
Reliable and fast service
We therefore supply a complete solution with accessories that are tailored to your needs. Through in-house collaboration between production and development, we are able to perfect all possibilities.
Increasing productivity with automation when packaging all kinds of products
The automated bag packaging increases productivity in the long term. It is completely secondary whether it concerns sets or individual parts, because the automatic solution has a reliable counting system.
Which product it is also not important, because the packaging machines have been developed so that all products can be packed. Whether from the food industry, pharmaceutical industry or hygiene industry. There are no limits.
Another component of automation is packaging optimization, which enables the printing of a logo with a barcode. No further manipulation is necessary.
Experience shows how important low maintenance is. There is a four-color touchscreen display on the popular and vertical packaging machine T-375, which also communicates errors. But also when changing roles is necessary. Thanks to an intelligent design, this maintenance is completed within a minute.
Our products are designed so that hardly any understanding of technology is necessary. The touchscreen provides further information, such as that the end of a run has happened.
Reduce production costs with equipment
The packaging machines from Advanced Poly Packaging always stand for the highest quality, highest efficiency and maximum performance. We are proud to be an exclusive sales partner for this brand.
The reliability of all machines maximizes the productivity of your company. The low maintenance effort is also a reason why production costs can be greatly reduced. This opens up new opportunities in the department, which enables the company to scale.
But you don't just get the machines from us. In our shop you will find all the necessary items that are necessary for proper operation.