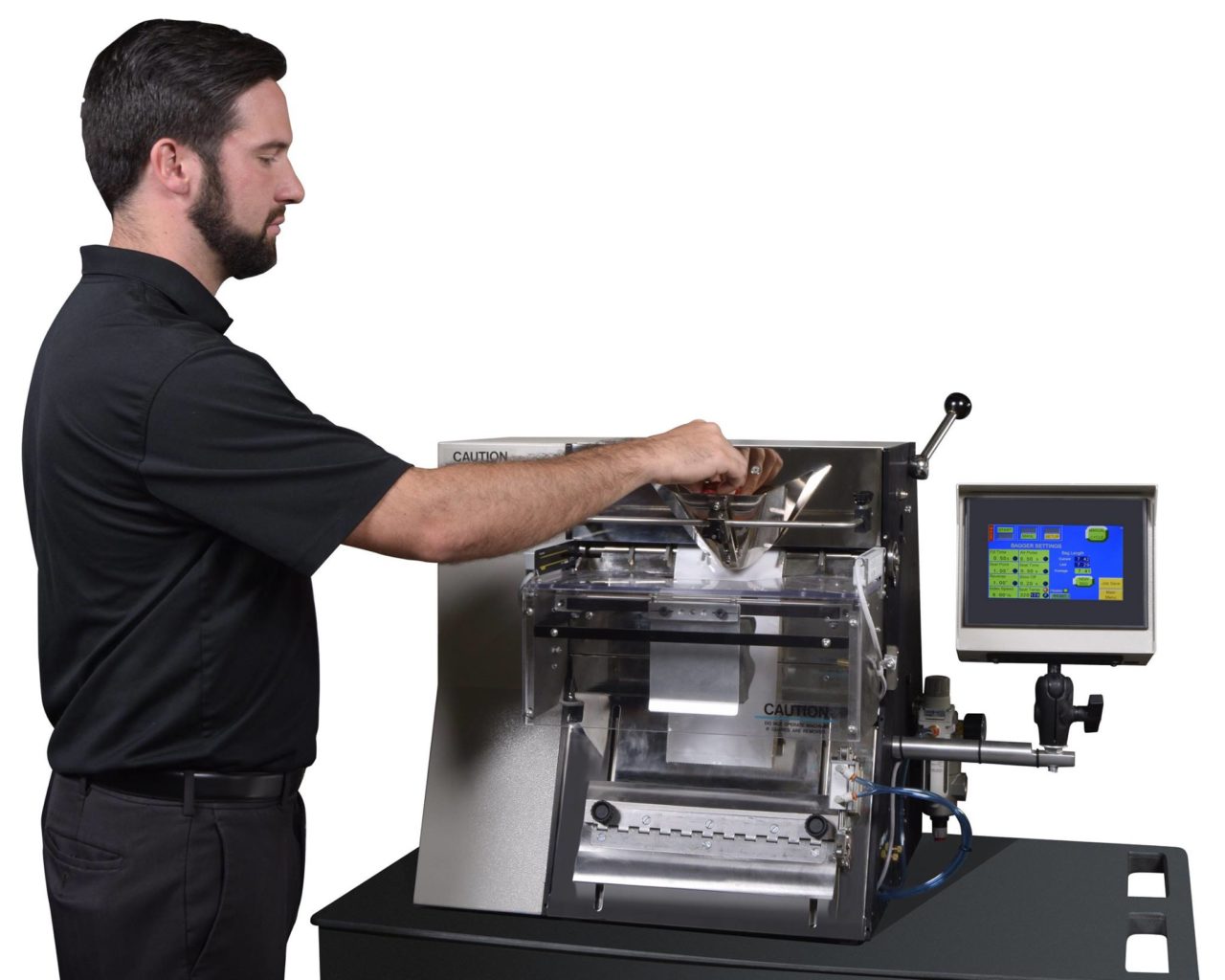 Flexible feeding for an efficient and smooth process
Are you looking for high-quality products such as fast automatic packaging machines that enable flexible feeding with roll chain bags in standard design or special machine configurations tailored to your needs? Do you want to optimize your pouch packaging workflow and need professional support? We help our customers meet their pouch packaging needs by offering flexible feeding systems – from roll-on chain pouch packaging machines of various grades and sizes to our service-oriented service offering. As a manufacturer of packaging machines, we place particular emphasis on finding customized solutions for our customers' individual requirements.
As we all know, there is hardly an industry today, whether worldwide or in Germany, that does not rely on packaging and uses it on a daily basis. Good packaging not only protects your items, but also facilitates shipping and acts as a promotional campaign. It is impossible to imagine an efficient packaging process without form fill and seal machines or bag packaging. Our mission at Bagmatic is to provide companies with innovative and effective flexible feeding systems, from semi-automatic packaging machines to fully automatic multi-portion packaging systems. Bagmatic offers automatic and flexible feeding with bags and individual bag designs, complete or single parts with your logo and barcode.
Flexible feeding – We will be happy to advise you
We offer semi-automatic and fully automatic packaging machines and packaging systems from the renowned manufacturer Advanced Poly Packaging™ to package your goods easily and automatically. Of course, you will receive a variety of matching bags in different qualities and sizes for each machine. That is why we offer a wide range of film bags in the bag packaging section, including biodegradable ones that can also be printed. These are pre-opened rolls of chain bags. Also optimize your process with our standard machines or our flexible feeding systems packaging solutions. Contact us and let us advise you. We will also be happy to demonstrate our products to you on site, which you can then test yourself to convince yourself of the excellent quality.
Flexible feeding systems – bag packaging machine
The pouch packaging machine is an important process factor as it facilitates the handling of individual products and as a packaging machine manufacturer, we specialize in developing customized solutions for your products.
In the medium to long term, the right flexible feeder system can reduce costs and increase productivity and efficiency. Packaging and related machines operate semi-automatically and fully automatically, allowing you to select a packaging machine based on your individual needs and requirements. Both our bag wrappers and form fill and seal wrappers can be integrated into your existing systems to automate your packaging process. Semi-automatic bag making machines can also improve your production efficiency and provide you with consistent and high quality packaging.
The flexible feeder has proven to be extremely fast and very user-friendly. The semi-automatic production process is simple and straightforward. The required pouches are hung up and printed with basic data. Thanks to this innovative technology, changes to the print job can also be easily applied without disrupting the packaging process. The packing size of the bag is of course adjustable and can be varied as desired. We also offer a wide range of bags made of different materials and colors. flexible feeding systems are used in various industries. For packing small parts in the aerospace industry, the automotive industry or for packing electronic components. Other typical applications for bagging machines are healthcare, bakeries, food packaging and pet food packaging. Our flexible feeders are equally important in the cosmetics industry, mail order business, and hobby and craft industries.