Packaging with several individual parts
If you want to pack kits fully automatically, an industrial machine T-1000 is required for each part number of the kit. The machines can be combined as a module through pre-configured interfaces.
Description
BagMatic® offers customer-specific solutions for the packaging of several individual parts.
Related products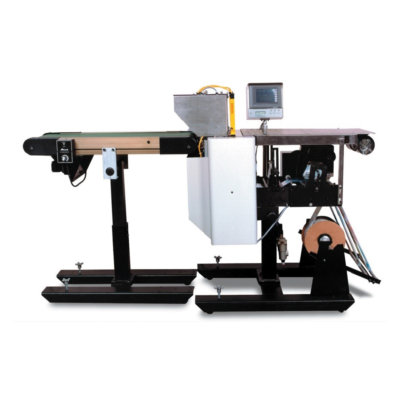 T-1000H horizontal industrial machine for packaging
The horizontal industrial machine works like the T-1000, but it can be placed in the correct position, either horizontal or inclined, to facilitate bag loading. See also input accessories and TIZ printer. The horizontal industrial machine offers countless packaging solutions for a wide variety of products that are difficult to load on the T1000 vertical industrial machine. Insert your product horizontally into the bag - either manually or automatically: the machine then takes care of the rest. It seals the bag at the charging station and unloads the filled bag on the horizontal conveyor belt. The next bag is then already blown open and positioned - ready to receive the next product.
Your advantages with Bagmatic and the packaging machines:
A young, family-owned company in the third generation of packaging specialists
Competencies in both semi-automatic and fully automatic packaging machines
Unique "vision system" for quality control and accurate counting of products
Camera solution for registering the parts to be packed before they are packed in bags
Unique solution for counting and packaging very small and light parts, e.g. flower seeds
Robot integration for fully automatic packaging (parts loading)
Neutralization of static electricity of parts prior to packaging in bags
Incomparably good customer service both in our house as well as with the customers on site Europe-wide
Fair and competitive prices
New and reconditioned machines in stock